Meet the Owner:
Todd, from Todd's Point S Tire & Auto Service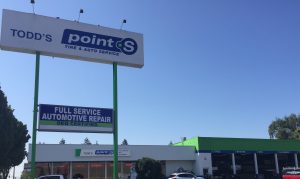 There's something comforting about a business that values its customers. Even in our fast-paced world and amidst the hubbub of 82nd Avenue, we have a nice collection of businesses that put their customers first. Case in point: Todd's Point S Tire & Auto Service. Todd's Point S offers full service automotive, tires and wheels, and is serious about prioritizing their customers. Let's get to know the man behind the business.
Tell us about yourself. What is your business and what makes it unique? "Hi, I'm Todd of Todd's Point S Tire & Auto Service. We offer full service automotive, tires and wheels. I've been in the industry 20 years, and at this same location for over 18. Way back when, I started as a lube/tire tech (believe it or not) so I understand what it it takes from the ground up. We are unique because we treat each of our customers like family. Every customer that visits us has a different situation and circumstance, and we can relate. We prioritize service and love to help."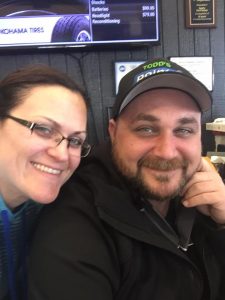 What do you love about working on 82nd Avenue, and why did you join the Business Association? "We love community involvement and are excited about the opportunity to meet our neighboring businesses."
When you're not working, what's your favorite place to hang out in the Business District? "Cartlandia – everyone loves great food! If you haven't checked them out, you should. There's something for everyone."
If 82nd Avenue had its own soundtrack, what would be the theme song? "'Bad Boys,' considering we have filed more police reports lately than we care to admit – graffiti, vandalism, theft, homeless camping in our lot, etc."
What is the best piece of business advice you've been given?"Always treat everyone with honesty and integrity, exactly how you would want to be treated, and at the end of the day everyone wins!"
Many thanks to Todd and his crew for providing such wonderful service and helping make 82nd Avenue great. We're grateful for the positive impact Todd's and other local businesses have on our District. You can find Todd's at 4215 SE 82nd Avenue.