The energy swirling around SE 82nd Avenue is evident in the diversity of businesses, people both young and old, and big city hub-bub. In the center of all that energy sits Portland Community College's Southeast Campus, which anchors the NW corner of 82nd and Division. Not only is PCC a large institution that brings academia, public education and vitality to the area, but it is a community resource. We are proud to call Portland Community College a partner, specifically its Small Business Development Center (SBDC). As a member of 82nd Avenue of Roses Business Association, SBDC and its Director, Tammy Marquez-Oldham, provide advising, training and resources to local businesses. Tammy and the SBDC is here to help your start-up or growing business. Let's learn a little bit more about Tammy and SBDC.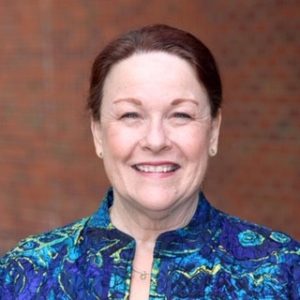 Tell us about yourself. What is your business and what makes it unique?
Working for the Portland Community College Small Business Development Center and Global Trade Center as director I have a unique opportunity, with my team of business advisers and trainers help hundreds of local small businesses start, grow and become traded sector businesses every year. It is not only about the business, it is about growing healthy families and communities. The work is as diverse as the citizens in the neighborhoods we serve. PCC serves 5 counties and so does the SBDC and Global Trade Center. Meeting small business owners where they are and helping them build their unique businesses is extremely rewarding for every member of the SBDC team.
What do you love about working in the 82nd Avenue Business District? Why did you join the Business Association?
The diversity of this community makes working within the business district interesting, with learning every day. The small businesses express gratitude and a commitment to their communities and families which is quite unique to this community.
When you're not working, what's your favorite place to hang out in the Business District?
Many wonderful restaurants in this community!
Where do you see 82nd Avenue 10 years from now?
10 years from now I see a community for everybody.
We are grateful for all the work Tammy and SBDC does for our local business community. If you are interested in learning more about SBDC and how they can help you and your business, connect with them online or by phone at 971-722-5080. SBDC does offer free consulting, so please be encouraged to connect with them no matter your needs.