Commander Hurley, East Precinct, shared this opportunity to provide input regarding re-envisioning Portland's patrol services and community-based policing in East Portland. Please share with anyone who would be interested in sharing their voice. The deadline for comments is February 12.
BRING YOUR IDEAS TO PCCEP'S REVIEW AND RE-ENVISIONING OF PORTLAND'S CORE PATROL SERVICES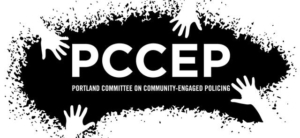 The Portland Committee on Community-Engaged Policing, an independent advisory committee, asks you to be part of a community-led review and re-envisioning of Portland's core patrol services. PCCEP is asking you for help as it develops recommendations for changes to the City's core patrol services to City Council. You can read more about the opportunity and submit your thoughts, ideas, and questions to PCCEP on the MapApp website. The website address is: https://www.portlandmaps.com/bps/mapapp/proposals/#/pccep-cps. The first deadline for comments is February 12, 202.
A few guiding questions to help PCCEP develop its recommendations:
What types of situations would Portlanders like to have PPB officers respond to while they are on call?
What about situations where they would like to have another service provided?
Are there any changes to how officers respond to situations you still would like them to while on patrol duty that your members would like to raise to PCCEP? (e.g., any instances that worked well and advanced public safety…any instances where it did not)