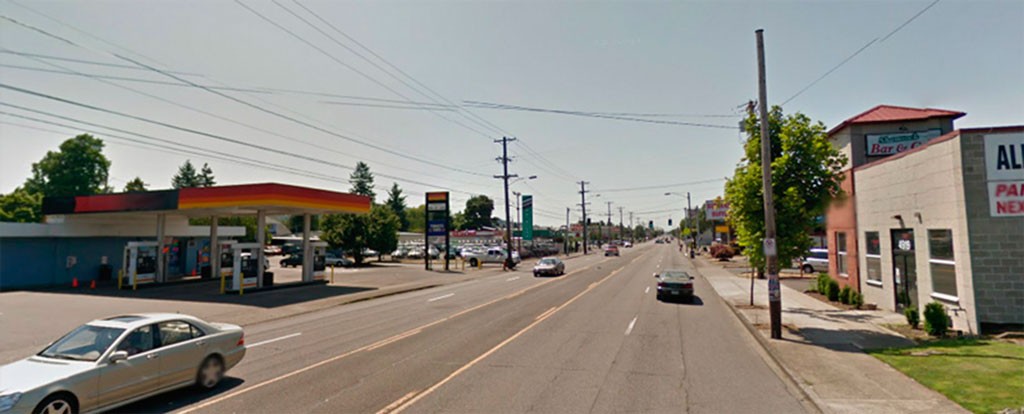 By Nick Falbo | 1 May, 2013 – 7:36 am | Reading Room
There is a saying that 82nd Avenue is where Portland ends and the real world begins. Up to 1980, this was literally true – Portland did end around 82nd Avenue. It was a natural border for our city and everything about it, such as the large lots, lack of connecting streets, missing sidewalks, and the wide roadway, reminded us of this. Today, the official boundary goes far past 82nd, but the role of 82nd as a barrier lives on.
The eastern neighborhoods have been a part of Portland for a long time now, it's time the city of Portland and the Oregon Department of Transportation help us cross the divide.
[quote]There is a saying that 82nd Avenue is where Portland ends and the real world begins.[/quote]
The 82nd Avenue Forum is the first step toward articulating a vision for the future. Some ideas and struggles have persisted for a long time such as concerns about prostitution, pedestrian safety, and economic prosperity. Other ideas, such as streetcar line or jurisdictional transfer from ODOT are gaining traction.
While there is no consensus yet about what 82nd should be, it is clear that the neighborhoods are not happy with what it is today. Without effort and advocacy, 82nd is not going to change much. Even with future redevelopment and renovation  82nd is planned to be fundamentally the same place. Is that what we want? Is that what we need?
Could 82nd look more like NE MLK Jr Blvd? Perhaps a suburban highway like McLaughlin? Maybe a multimodal street more like Interstate Avenue? Could major intersections like Foster & 82nd be a place for redevelopment? Or should it remain as it is, as a high visibility spot gas stations and fast food joints?
If you want to get involved with other neighbors, check out the 82nd Avenue Improvement Coalition.  This group of neighbors, neighborhood associations  and other advocates is just getting started, and looking to help direct state funds and political support toward the cause of enhancing 82nd Ave.
And for the love of 82nd, Check out the great reflection at the 82nd Avenue of Roses Parade!
Nick, thanks for contributing! You can find more of Nick's writing at Foster United